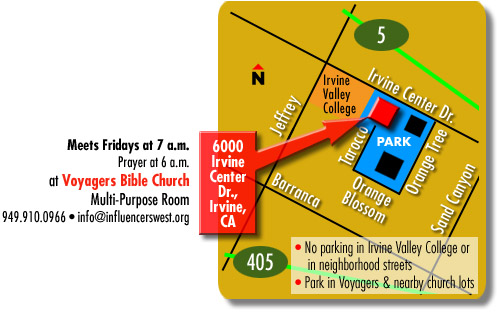 Here's a map to our Fullerton Band of Brothers meetings: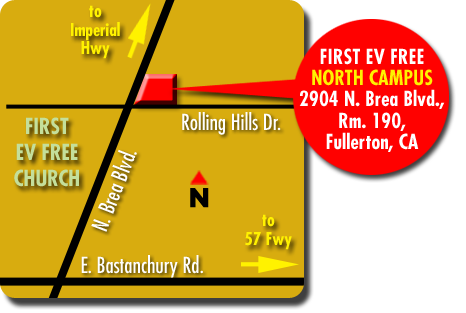 We begin our Wednesday morning meetings in Fullerton at 6:00 a.m. with 45 minutes of corporate prayer and worship. We believe that prayer does not support the work, but that prayer is the work. The Band of Brothers meeting begins at 7:00 and lasts until 8:00. We begin with a time of worship, followed by greeting our guests, some announcements, interviews, and then 20-30 minutes of teaching.


And here's a Google® map of our Long Beach Band of Brothers meetings.
6:00 - 7:00 p.m. - Prayer
7:00 p.m. - Worship
7:15 p.m. - Short Message
7:30 p.m. - Small group discussions
8:30 p.m. - Closing Prayer